A Homage – from a Daughter to her Father
40 years ago a Nepalese man came to the industrial town of Haryana from the northeastern city of Kurseong in Darjeeling to join India's largest oil company Indian Oil Corporation Limited (IOCL). He was a civil engineer by profession. His name was Sangay Sherpa.
As a Nepalese he struggled, he managed and ultimately carved a niche for himself in the land of Jats and Punjabis during a time when there was no exposure in North East India and hardly any immigrants from there as we see now. There was only one known 'Sherpa' in Sector 9 of Faridabad or probably the whole district. But all the years in Delhi NCR couldn't affect his simplicity, humility and innocence.
He got married to a woman from Dehradun, from a different religion and culture. Yet, this progressive man and his lady led 36 years of happily married life.
And I am so proud to have been born to them!
Papa, You didn't tell me how to live. You lived and let me watch You do it. To be dedicated, be passionate, be honest, to be a man of his words. You were a hard-working, meticulous planner. I was always amazed to see Your elaborate excel sheets and word documents. Even in Your absence, we are managing all of Your documents and paperwork easily because You have kept them very well organized in files and diary.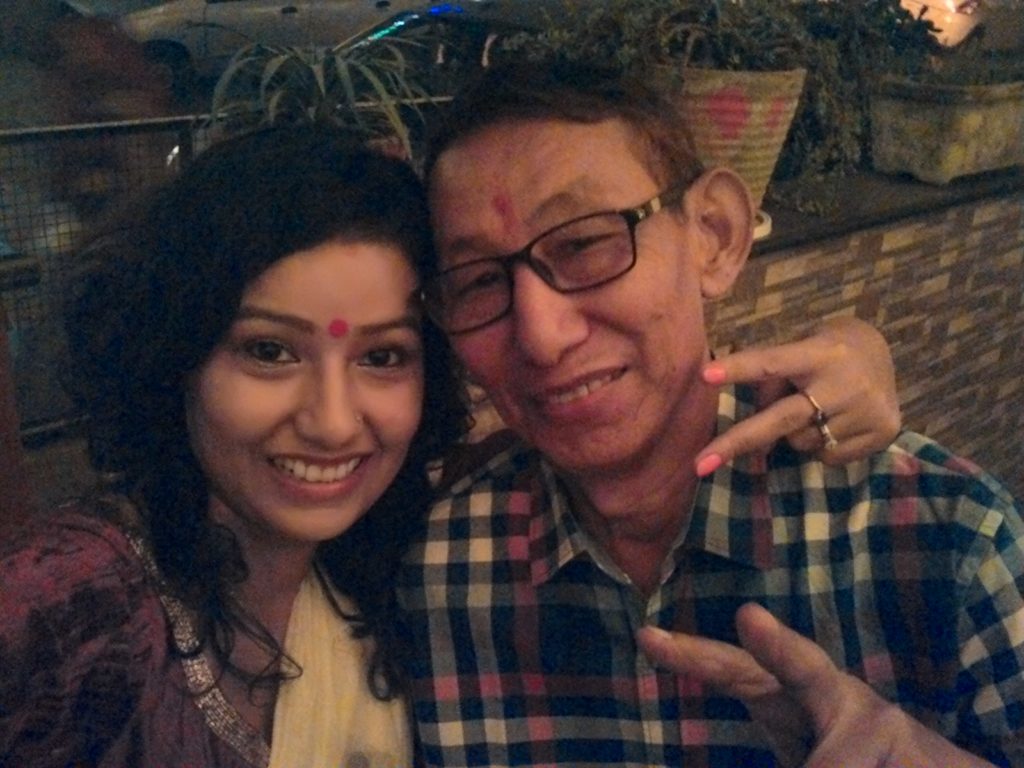 You were an intelligent, logical and practical man who never believed in superstitions. You used to explain to me the reasons behind them, as to why certain beliefs were made in olden days and why they no longer stand true in today's time.
Aside from being a great father, You possessed the heart of a mother.
You gave your family a happy and lavish life. You never restricted your responsibility to just being the breadwinner of the family. You also happily helped and supported mommy at home with the household chores.
Today I'm glad to see Your son following your footsteps. And I wish every father in present and future generation gives this upbringing to his son which is very much needed in our country.
Papa, You have groomed and nurtured us well.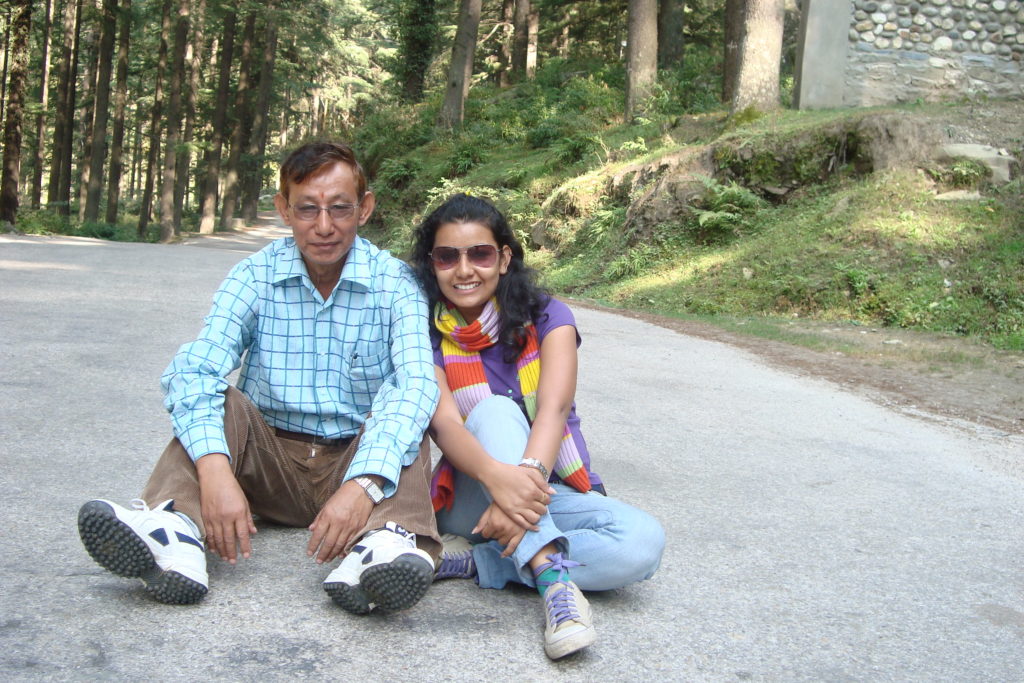 At times You showed more patience than mum (or perhaps it was only for me 😛 ). I was a fussy child when it came to shopping. I would go around looking in 10 shops and come back and finally buy from the very first hehe. And papa You would accompany me without complaining. In fact, You would take interest in whatever I was looking for and even become my stylist!
Throughout our childhood, You encouraged us to excel not only in academics but extracurricular as well. You and mum would prepare us and take us to competitions and performances.
It's because of You that I can proudly boast off those credentials today. I am also grateful that You sent me out of home for further studies after school for exposure and independent life.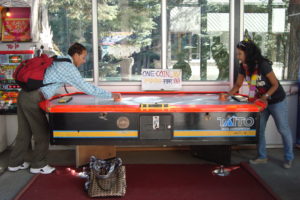 You had a great sense of humor and were childlike at heart. You were most comfortable in the company of children. I remember how much you loved playing TV video games especially 'Contra' with us.
There's nothing that I can remember that I wanted but didn't have as a child. But at the same time, You were a strict parent when it came to academics and discipline, whose raise in voice was enough to tremble me.
Everyone who knows you professionally knows how brilliant You were at construction, design and stuff. So much so that Your colleagues and seniors at work would consult You for their personal work too. And post retirement You received offers from IOCL, the prestigious Central Road Research Institute (CRRI), private contractors who had worked with You, to join hands with them.
I didn't shed a tear during my entire wedding ceremony. But at the vidai when I was waving goodbye to all you folks, my eyes welled up when I saw Your eyes moist. I had never ever seen You this emotional before in my life.
Recently I met an elderly woman at a resort in Nepal who knew You. She told me she knew You because You had worked as a Civil Overseer in Nepal for few years before moving to Faridabad. You had got infrastructural development done in their district. Appreciating You she added that had you continued working there, their area would have developed so much more by now. The other younger man with her joined in saying that he had heard Your name and that people still remembered You in their part of the country. I can't state how proud I felt.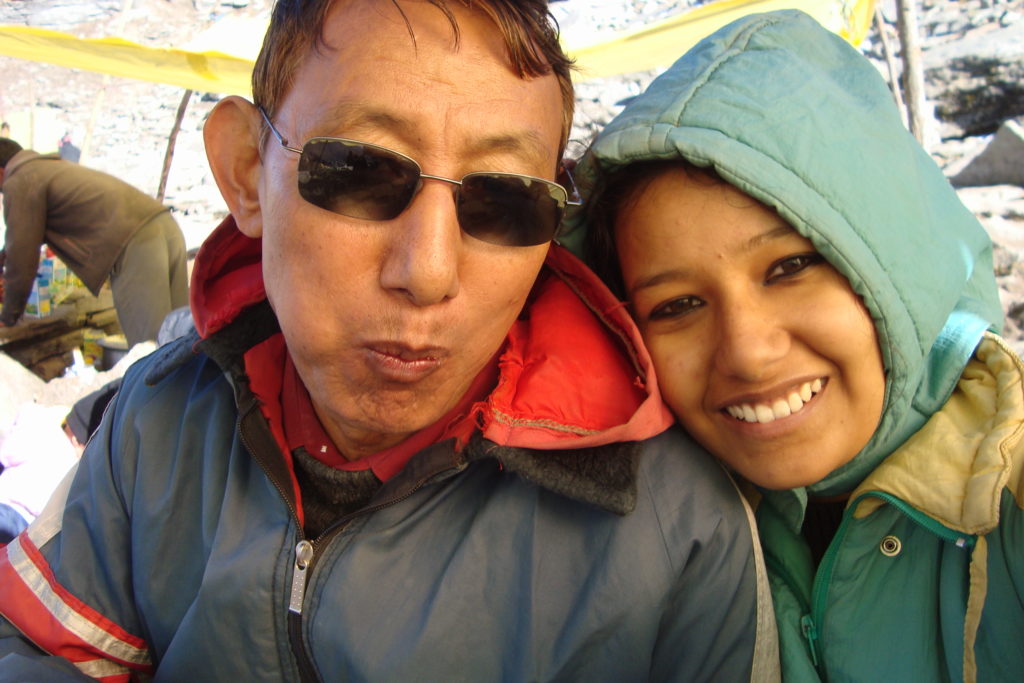 Papa no amount of words are enough to express how much I love and respect You for who You were. Today on your First Death Anniversary I promise I shall always do You proud and keep Your name high. And each time I take birth in this world I wish to be born as a daughter to You.